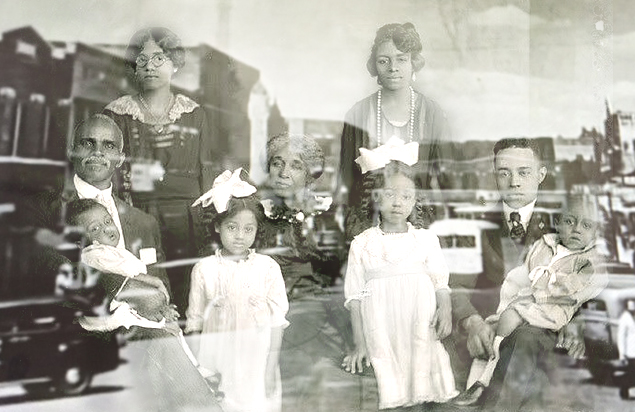 Staged Reading of Greenwood: An American Dream Destroyed
Produced by Theatre Institute at Sage
March 17 & 18, 2017
What: Staged Reading of Greenwood: An American Dream Destroyed
Where: Meader Little Theatre, Russell Sage Campus, Troy, NY
When: Friday March 17, 7PM; Saturday March 18, 2PM
Who: Play by Celeste Bedford Walker, Directed by Lynnie Godfrey
The Theatre Institute at Sage (TIS) announces a staged reading of a rarely-produced play in March of 2017. This is in addition to the 2016-17 season. The play is Greenwood: An American Dream Destroyed by Celeste Bedford Walker.
This two-act drama tells the story of events surrounding the 1921 race disaster in Greenwood, Oklahoma. Greenwood, the premier Black Boomtown of its era, was referred to as the "Negro Wall Street", and had successfully achieved complete economic independence from its neighbor Tulsa, Oklahoma. That all ended when 14 blocks of the town were burned down in one night. Follow the progress, success, joy and prosperity of the township of Greenwood and eventually the story of its demise.
Greenwood is an important part of Black history, but more importantly a significant part of American history. In fact, the new African-American history museum in Washington, DC has dedicated an entire room to the history of Greenwood, Oklahoma.
The staged reading will be directed by Lynnie Godfrey. She will be joined by a number of professional actors from her NYC ensemble, The Essence of Acting. Godfrey says, "I think that the Arts; music, visual, theatre, spoken and written, to name a few, are wonderful forms of communication. It can be through these art forms that we learn about one another and lessen our gap of ignorance about each other. Greenwood: An American Dream Destroyed tells of the 1921 Disaster in Tulsa/Greenwood, Oklahoma by people who might have lived through that kind of holocaust.  The telling of that story should strengthen and unite us ALL!"
There will be talkbacks after the performances on both March 17 and 18.
Lynnie Godfrey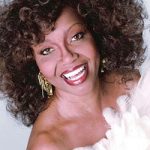 Lynnie Godfrey is the founder and Executive Director of GodLee Entertainment, Inc. She has several reasons for running her own production company: "I thought there was a need to see plays that reflected a life that were not being produced on the stage. What life? Aspects of my life…a life that I never saw when I would go to the theater; aspects of my history that I never saw in theater or when I was offered roles as an actor.  Or, as Lloyd Richards would say to me when I was his student: 'If you don't see it, create it.'"
Godfrey has been performing since the age of three, starting with family members at Pentecostal Churches in Harlem and Brooklyn. After graduating from Hunter College, she went onto Broadway in the musical revue EUBIE! Ms. Godfrey has performed in nightclubs and theaters from New York to England. She has appeared in television and film. Credits include: V.I.Warshawksi (with Kathleen Turner), a starring role in 704 Hauser (a Norman Lear sitcom), numerous television guest spots, an animated series, and August Wilson's Gem of the Ocean. She has tirelessly pursued a career in directing, music and acting, never preferring one over the other but loving all three.
Lynnie Godfrey's residency is sponsored by the Scrimshaw Distinguished Visiting Artist Fund.
Reservations are suggested. Ticket price is "pay what you will" or a suggested donation of $10.
For reservations, contact:
Box Office: 518-244-2248
Email: [email protected]