Staged Reading of Greenwood: An American Dream Destroyed
Produced by Theatre Institute at Sage
March 17 & 18, 2017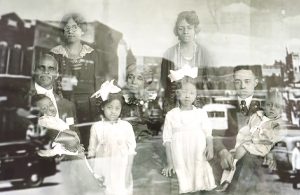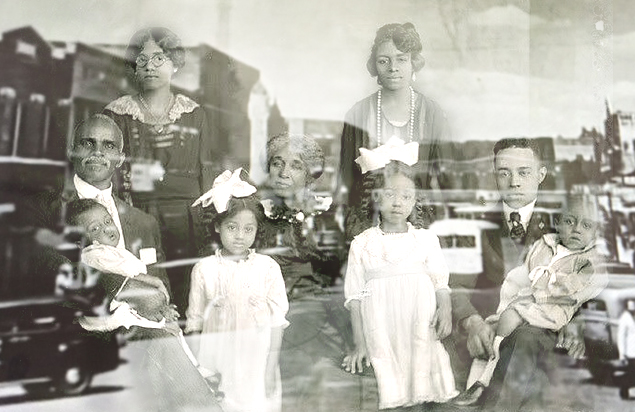 What: Staged Reading of Greenwood: An American Dream Destroyed
Where: Meader Little Theatre, Russell Sage Campus, Troy, NY
When: Friday March 17, 7PM; Saturday March 18, 2PM
Who: Play by Celeste Bedford Walker, Directed by Lynnie Godfrey
The Theatre Institute at Sage (TIS) announces a staged reading of a rarely-produced play in March of 2017. This is in addition to the 2016-17 season. The play is Greenwood: An American Dream Destroyed by Celeste Bedford Walker.
This two-act drama tells the story of events surrounding the 1921 race disaster in Greenwood, Oklahoma. Greenwood, the premier Black Boomtown of its era, was referred to as the "Negro Wall Street", and had successfully achieved complete economic independence from its neighbor Tulsa, Oklahoma. That all ended when 14 blocks of the town were burned down in one night. Follow the progress, success, joy and prosperity of the township of Greenwood and eventually the story of its demise.
---
The 2016-17 Season at TIS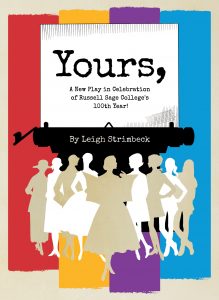 Yours,
Oct. 6-16, 2016
By Leigh Strimbeck
Directed by David Baecker
A Centennial celebration … a hundred years of history … performed with flair. Through Founders' letters, student poems and editorials from The Quill, you'll hear the heartbeat of Russell Sage College. Come see what has changed and what has stayed the same in this Centennial "herstory."
Recommended for ages 12 and up.
Alice in Wonderland
Nov. 30-Dec. 15, 2016
By Lewis Carroll
Directed by Michael Musial
Lewis Carroll's unflappable young heroine takes a tumble down an enchanted rabbit hole to an off-kilter world of mock turtles, dancing flora, punctual rabbits, and mad tea parties. Whimsy and wordplay are the order of the day in this imaginative musical adaptation of a family favorite!
Recommended for all ages!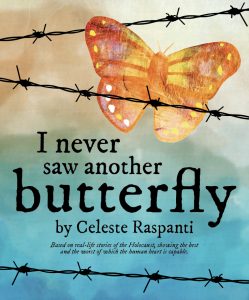 I Never Saw Another Butterfly
Feb. 24-March 5, 2017
By Celese Raspanti
More than 12,000 children passed through the Terezin Concentration Camp between the years 1942-1944 and only about a hundred were still alive when Terezin was liberated. Raja lived through it all, teaching the children when there was nothing to teach with, helping to give them hope when there was little reason for hope. This play is her story, showing the best and the worst of which the human heart is capable.
Recommended for ages 10 and up.
Fri. Feb. 24, 7:30 pm
Sat. Feb. 25, 7:30 pm
Sun. Feb. 26, 2 pm
Tues. Feb. 28, 10 am
Wed. March 1, 10 am
Thurs. March 2, 10 am
Fri. March 3, 10 am, 7:30 pm
Sat. March 4, 7:30 pm
Sun. March 5, 2 pm (Sign Language Interpreted)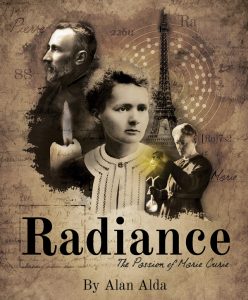 Radiance: The Passion of Marie Curie
April 5-15, 2017
By Alan Alda
Directed by David Bunce
With backbreaking work in a ramshackle lab in Paris, Marie Curie and her husband Pierre achieve a revolutionary understanding of radiation and share a Nobel Prize in physics. After her beloved Pierre dies in an accident, Marie is plunged into depression, but physicist Paul Langevin gives her the strength to return to her work and she receives a second Nobel Prize, this time for chemistry.  A stirring look at the challenges and passions of a scientific pioneer.
Recommended for ages 14 and up.
Wed. April 5, 10 am
Thurs. April 6, 10 am
Fri. April 7, 10 am, 7:30 pm
Sat. April 8, 7:30 pm
Sun. April 9, 2 pm (Sign Language Interpreted)
Wed. April 12, 10 am
Thurs. April 13, 10 am
Fri. April 14, 10 am
Sat. April 15, 7:30 pm
Freckleface Strawberry
May 31-June 11, 2017
By Julianne Moore
A musical based on the beloved New York Times bestselling book by Oscar winning actress Julianne Moore. With fun music, awesome dancing… and a freckle face full of laughs, your whole family will love this brand new musical for all ages . . . freckles or not!
Recommended for all ages!
Wed. May 31, 10 am
Thurs. June 1, 10 am
Fri. June 2, 10 am
Sat. June 3, 2 pm
Sun. June 4, 2 pm
Tues. June 6, 10:30 am
Wed. June 7, 10 am
Thurs. June 8, 10 am
Fri. June 9, 10 am, 7:30 pm
Sat. June 10, 2 pm
Sun. June 11, 2 pm (Sign Language Interpreted)