Announcing the 2017-18 Season
Cabaret – Directed by Leigh Strimbeck
October 6 – October 15, 2017

In a Berlin nightclub, as the 1920's draw to a close, a garish Master of Ceremonies welcomes the audience and assures them they will forget all their troubles at the Cabaret. With the Emcee's bawdy songs as wry commentary, Cabaret explores the dark, heady, and tumultuous life of Berlin's natives and expatriates as Germany slowly yields to the emerging Third Reich.
Mature Content. Recommended for Ages 14+
Santaland Diaries – By David Sedaris and adapted for the stage by Joe Mantello, Directed by TBD.
November 24 – 26, 2017
Based on the true chronicles of David Sedaris' experience as Crumpet the Elf in Macy's Santaland display, this cult classic riffs on a few of Sedaris' truly odd encounters with his fellow man during the height of the holiday crunch.
Recommended for Ages 16+
A Christmas Carol – Adapted by David Bunce from the novel by Charles Dickens, Directed by David Baecker
December 1 – December 14, 2017
Billy was born deaf into a hearing family. He was raised inside its fiercely idiosyncratic and politically incorrect cocoon. He has adapted brilliantly to his family's unconventional ways, but they've never bothered to return the favor. It's not until he meets Sylvia, a young woman on the brink of deafness, that he finally understands what it means to be understood.
Recommended for Ages 8+
The Giver – Adapted by Eric Coble from the Newberry Award winning Book by Lowis Lowry, Directed by David Bunce
February 8 – 16, 2018
Jonas' world is perfect. Everything is under control and safe. There is no war or fear or pain. There are also no choices. Every person is assigned a role in the community. When Jonas turns 12, he is assigned the special role of Receiver of Memories. Jonas goes to work with the Giver to receive and keep the memories of the community. The Giver is the only person who holds the memories of real pain and real joy. Now Jonas will learn the truth about life—and the hypocrisy of his utopian world. Can Jonas and the Giver come up with a plan that will change their world forever.
Recommended for Ages 9+
Tribes – by Nina Raine, Directed by David Baecker
April 13 – 22, 2018
Billy was born deaf into a hearing family. He has adapted brilliantly to their unconventional ways, but they've never bothered to return the favor. It's not until he meets Sylvia, a young woman on the brink of deafness, that he finally understands what it means to be heard.
Recommended for Ages 14+
Backbeard: A New Musical – Book by Matthew McElligott, Larry Tuxbury & Brian Sheldon; Music by Michael Musial; Lyrics by Matthew McElligott, Michael Musial & Larry Tuxbury, Directed by Michael Musial
May 31 – June 14, 2018
This rollicking musical tells the tale of Backbeard, the hairiest pirate who ever lived, and his quest to answer the question, "How should a pirate look?" When a rowdy birthday party ruins his clothes, a pair of persuasive tailors convince him to try a vibrant new outfit of patterned trousers, a colorful coat, and a pig. Now the fearsome pirate must face his greatest challenges: winning the acceptance of the Pirate Council, the townspeople, and even his own crew, in a high-spirited story of courage, acceptance, and standing up for who you are.
Recommended for All Ages!
2016-17 Season
Freckleface Strawberry
May 31-June 11, 2017
By Julianne Moore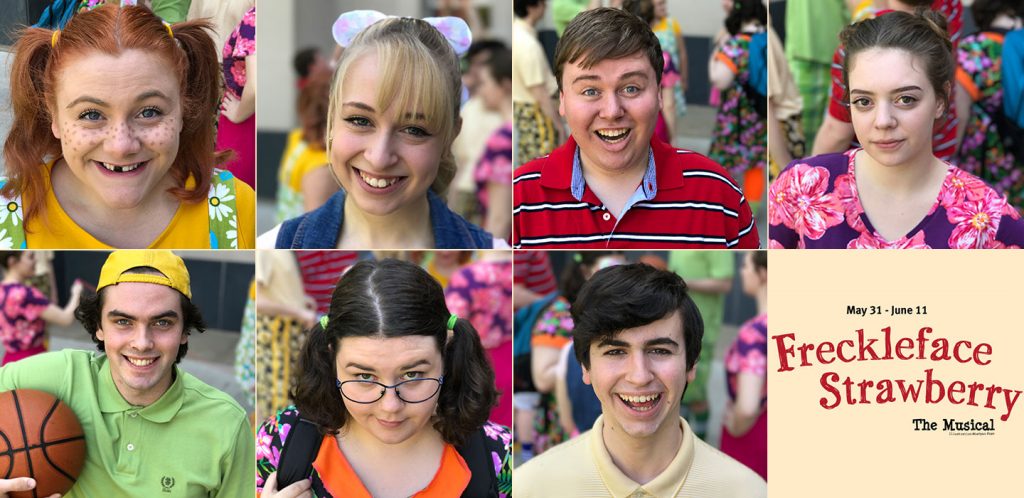 A musical based on the beloved New York Times bestselling book by Oscar winning actress Julianne Moore. With fun music, awesome dancing… and a freckle face full of laughs, your whole family will love this brand new musical for all ages . . . freckles or not!
Recommended for all ages!
Wed. May 31, 10 am
Thurs. June 1, 10 am
Fri. June 2, 10 am
Sat. June 3, 2 pm
Sun. June 4, 2 pm
Tues. June 6, 10:30 am
Wed. June 7, 10 am
Thurs. June 8, 10 am
Fri. June 9, 10 am, 7:30 pm
Sat. June 10, 2 pm
Sun. June 11, 2 pm (Sign Language Interpreted)
Past Productions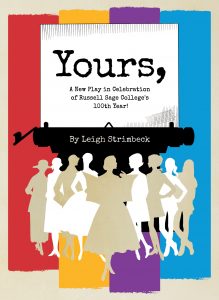 Yours,
Oct. 6-16, 2016
By Leigh Strimbeck
Directed by David Baecker
A Centennial celebration … a hundred years of history … performed with flair. Through Founders' letters, student poems and editorials from The Quill, you'll hear the heartbeat of Russell Sage College. Come see what has changed and what has stayed the same in this Centennial "herstory."
Alice in Wonderland
Nov. 30-Dec. 15, 2016
By Lewis Carroll
Directed by Michael Musial
Lewis Carroll's unflappable young heroine takes a tumble down an enchanted rabbit hole to an off-kilter world of mock turtles, dancing flora, punctual rabbits, and mad tea parties. Whimsy and wordplay are the order of the day in this imaginative musical adaptation of a family favorite!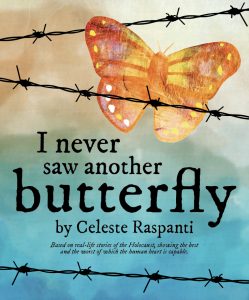 I Never Saw Another Butterfly
Feb. 24-March 5, 2017
By Celese Raspanti
More than 12,000 children passed through the Terezin Concentration Camp between the years 1942-1944 and only about a hundred were still alive when Terezin was liberated. Raja lived through it all, teaching the children when there was nothing to teach with, helping to give them hope when there was little reason for hope. This play is her story, showing the best and the worst of which the human heart is capable.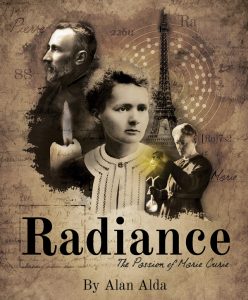 Radiance: The Passion of Marie Curie
April 5-15, 2017
By Alan Alda
Directed by David Bunce
With backbreaking work in a ramshackle lab in Paris, Marie Curie and her husband Pierre achieve a revolutionary understanding of radiation and share a Nobel Prize in physics. After her beloved Pierre dies in an accident, Marie is plunged into depression, but physicist Paul Langevin gives her the strength to return to her work and she receives a second Nobel Prize, this time for chemistry.  A stirring look at the challenges and passions of a scientific pioneer.
Special Event
Greenwood: An American Dream Destroyed
Thank you all so much for your attendance and support!
What: Staged Reading of Greenwood: An American Dream Destroyed
Where: Meader Little Theatre, Russell Sage Campus, Troy, NY
When: Friday March 17, 7 pm; Saturday March 18, 2 pm
Who: Play by Celeste Bedford Walker, Directed by Lynnie Godfrey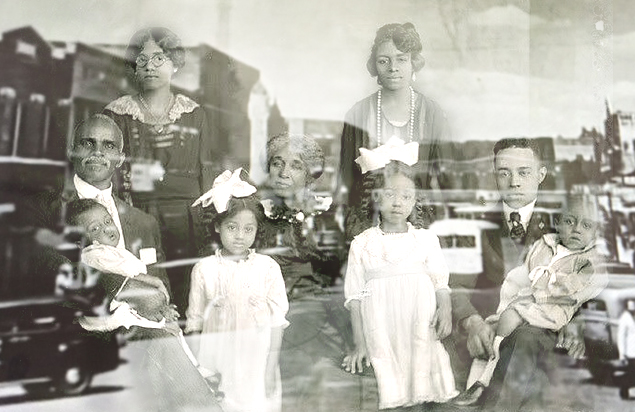 The Theatre Institute at Sage (TIS) staged a reading of the rarely-produced play Greenwood: An American Dream Destroyed by Celeste Bedford Walker. The reading was directed by Lynnie Godfrey,  the inaugural artist of the Scrimshaw Distinguished Visiting Artist Fund. Godfrey, an actress, singer, director and producer based in New York City, was at Sage for a week-long residency thanks to the generous support of the fund established by Susan C. Scrimshaw, President of The Sage Colleges.
This project was also possible with the support of  Student Life Association; History and Society; co-produced with Jean-Remy Monay at Soul Rebel Productions and the Black and Latina Student Association.