David Baecker, M.F.A.
Associate Professor of Theatre
Managing Director, Theatre Institute at Sage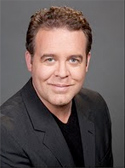 David Baecker is an Associate Professor of Theatre at Russell Sage College. He is also a communications coach with the New York State Defenders Institute and teaches for the Arts Center of the Capital District. Past Sage productions include Twelfth Night, Nymph Errant, Noises Off, The Threepenny Opera, Nickel and Dimed, Stop Kiss, The Prime of Miss Jean Brodie, Boston Marriage, Anton in Show Business, Proof, The Turn of the Screw, The Visit, Whose Life Is It Anyway? and Cell Cycle. Locally, David has directed a staged reading Jack Casey's The Trial of Bat Shea for the Rensselaer County Historical Society, Humble Boy for Theatre Voices, a staged reading of Silence in a Circular Rainbow for NYSTI and a cabaret for the Rensselaer County Republican Party. He has also acted as producer for Leigh Strimbeck's production of MIRROR MIRROR and director for Byron Nilsson's Mr. Sensitivity at the New York Fringe Festival. For the Perry-Mansfield Performing Arts School in Colorado, David has directed Nickel and Dimed, The Laramie Project, Mad Forest, Picasso at the Lapin Agile, The Overcoat, Peter Pan andThe Wind in the Willows. As an actor, David has worked with the New York State Theatre Institute, Theatre Voices, the Asolo Theatre Festival, New York Stage Originals and Actors Theatre of Louisville. David has an M.F.A. in Acting from Florida State University and a B.A. in Theatre from Washington University in St. Louis.
David Bunce, B.F.A., AEA, SAG/AFTRA, S.A.F.D.
Teacher / Artist-in-Residence, Fight Choreographer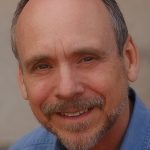 David Bunce is a Teacher/Artist-in-Residence with the Theatre Institute at Sage. David was a Teacher/Actor with the New York State Theatre Institute (NYSTI) for 27 years and an adjunct Professor at Russell Sage College for 19 years before joining the faculty full time in 2011. As an actor, he has performed in London's West End, Off Broadway, Moscow, Sweden, Italy, the Middle East and in film, television and on radio. Writing credits include the screenplays Incisions, Learning to Fly and Gasoline and Lightning, the play Red Maple and stage adaptations of Edgar Allan Poe's The Fall of the House of Usher, Dogs of War; Shakespeare's Soldiers and Charles Dicken's A Christmas Carol. Directing credits include And Then There Were None for NYSTI, Lord of the Flies, Number the Stars and Radiance; The Passion of Marie Curie for TIS and The Last of the Mohicans Outdoor Drama in Lake George, NY. David holds a BFA in Acting from Central Connecticut State University and has taught and/or choreographed stage combat at SUNY Albany, Sienna College, Russell Sage College, Capitol Repertory Theatre, Schenectady County Community College and Upstate Independents Film Network. He is a proud member of Actors Equity Association, the Screen Actors Guild/ American Federation of Television and Radio Artists and the Society of American Fight Directors.
Heather Hamelin
Education and Intern Program Coordinator


Heather Hamelin is the coordinator for both the internship program and Theatre Institute at Sage Education programs.  A professional stage manager with The New York State Theatre Institute for 17 years she stage managed more than 60 productions and toured productions to London, Sweden, Italy and NYC. Some of Heather's favorite productions include: 1776, Magna Carta, A Wonderful Life, American Enterprise, Orphan Train and Alice in Wonderland.  Prior to stage management, Heather worked production regionally with companies including Capital Repertory Theatre, The College of St. Rose, Park Playhouse and the University at Albany.
Michael A. Musial, M.M.
Edith McCrae Professor of Fine Arts, Associate Professor of Music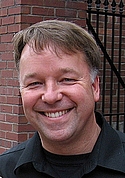 Michael Musial is past Chair of the Creative and Performing Arts Department as well as the coordinator of the Musical Theatre and Theatre Programs at Russell Sage College. Music directing credits include Candide, Children of Eden, The Secret Garden, A Chorus Line, Into the Woods and Sweeney Todd. He music directed A Tale of Cinderella for NYSTI's 2001 New York State tour and was musical director for their 2002 world premiere production of Magna Carta. A member of the duo-piano team Musial and Musial, he is also the director of the Sage College Singers.
William Spencer Musser, M.F.A.
Teacher / Artist-in-Residence, Scenic Designer and Technical Director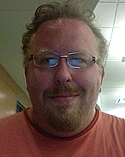 William Spencer Musser is an alumnus of the Kansas City Art Institute where he received his BFA in sculpture in 2000 and the University of Missouri in Kansas City in 2003 where he received his MFA in theatre design and technology.  In addition to teaching and working at Sage, he continues to work as a professional designer and artist and is currently the resident scene designer and technical director for Opera in the Ozarks.  Some of his past design credits include La Traviata, Gianni Schicchi/Suor Angelica, Tales of Hoffmann, Le Nozze di Figaro, La Boheme, Cosi fan tutte, Madama Butterfly, A Little Night Music, Little Women, Betty's Summer Vacation, The Gift of the Gorgon, Noises Off, Laughing Wild, Smokey Joe's Café, Thin Air: Tales from a Revolution, Spring Awakening, Necessary Targets, The Threepenny Opera, The Madwoman of Chaillot, Dr. Faustus, along with The Cripple of Inishmaan, and Absurd Person Singular for the inaugural season of the Kansas City Actor's Theatre.
Lynne Roblin
Teacher / Artist-in-Residence, Costume Designer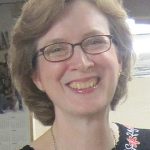 A graduate with a BA from Kenyon College, Lynne Roblin worked in various theatre positions in Dallas, Texas for 2 years after graduation before moving back east to New York State. She was a member of the New York State Theatre Institute company for 26 years as a costume technician, wardrobe supervisor, and teacher. Some favorite NYSTI productions include: A Tale Of Cinderella, Sleeping Beauty, A Wonderful Life, Sherlock's Secret Life, King Of Shadows, Alice In Wonderland, Ladies Of Song, Arsenic and Old Lace, and A Christmas Carol. Most recently, Lynne was an adjunct professor of costume technology and assistant to the costume designer for Fifth Of July and Great Expectations at SUNY Albany and spent the last 2 summers as a costume technician at HSRT in Holland, Michigan. She also worked in the Sage costume shop for The Heiress and Seussical and designed the costumes for The Medium.
Leigh Strimbeck, B.F.A.
Teacher / Artist-in-Residence (On Leave 2018-19 Season)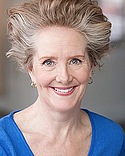 Leigh Strimbeck is an actor, director, writer and acting teacher. Her college education included two years at Bennington College and two years at New York University, where she graduated with a BFA in Dance/Drama.  Leigh began teaching in New York City 30 years ago at the Actors and Directors Lab, and has taught almost continuously since then.  Later, she moved to Sweden, taught theater, and toured with a children's theater company for a year.  Upon her return to the US she joined the Bloomsburg Theatre Ensemble (BTE) in Bloomsburg, PA and continued to teach, perform and direct.
During the twelve years with BTE Leigh acted in dozens of plays and served as Ensemble Director for three years. She was a site reporter for the National Endowment for the Arts.  Leigh traveled with BTE during a USIA tour of Kenya, Zimbabwe, Zambia, Botswana, and Namibia.  The following year she returned to Zimbabwe for five weeks to adjudicate the National Theater Organization of Zimbabwe's Theatre festival and to teach workshops.
Currently on leave for the 2018-19 season, she is a Teacher/ Artist-in-Residence of Theatre at Russell Sage College in Troy, New York where she has created and directed Mirror, Mirror, works about young women, body image, and the pressure to be perfect.  In 2010 Leigh worked on a new piece with the women of Sage, I'm Not a Feminist, But… and served as Artistic Director of TIS for the, 2016-17 and 2017-18, seasons.

Leigh is a founding member and past co-artistic director of WAM Theatre (Women's Action Movement Theatre — wamtheatre.com) and is working with the New York State Defender's Institute as a communications coach for their annual conferences. Leigh is a proud member of Actors Equity Association.