Discover the Actor Inside
This class will focus on building a solid foundation in the art of acting. Students will concentrate on monologues, character work and scene study. Ms. Ecobelli uses a unique mixture of creative exercises, theatre games and improvisation to build confidence and access emotions. Students learn how to work organically and honestly by mastering their technique in a supportive, creative and fun environment. Here the focus will be on the development of your own unique voice as well as working collectively in a ensemble. Learn to challenge yourself and expand your natural abilities.
Using diverse material from classic and contemporary playwrights, students will track a character's journey through a scene and learn how action and behavior shape
characterization. Learn how to to create truly memorable characters by developing distinct physical and emotional personalities. Explore script analysis on a deeper level
with a sharper understanding of subtext, metaphor and plot. Audition and cold reading skills will also be offered. Rehearsal with a scene partner outside of class is required. The class will culminate in an open workshop production at the end of each 8 week session.
Cocca Casting will critique and offer constructive feedback to students on their work in the workshop production.
Instructor Biographies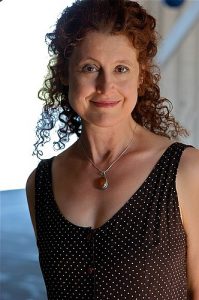 Lora Lee Ecobelli is an award winning actress, writer and the Artistic Director of Blue Horse Repertory Company. Co-writer and Producer with Brother Tom Ecobelli of the feature film "Chickadee," starring Oscar and Emmy winning actors Chris Cooper, Julie Kavner, Ellen Burstyn and International Italian star Raoul Bova. Broadway & Off-Broadway credits include: A Christmas Carol, A Midsummer Nights Dream, The Trojan Woman, Antigone, Aurora Leigh, Hamlet.(*Winner of the Harold Clurman award for best leading actress for The Vise). Regional: Blithe Spirit, On Golden Pond, The Three Sisters, The Seagull, Our Town, A Street Car Named Desire, Spoon River Anthology, Talking With…Television: Elmoplooza, Comedy Central, Upright Citizens Brigade. Film: Judy Berlin, Carla, Jimmy's Cafe, Motion Sick, Dating a Zombie. In addition, Lora Lee is a screenwriter and singer-songwriter and a member of The Mop and Bucket Improv Theatre Company in Schenectady NY.

The Blue Horse Repertory Company is a new and innovative professional theatre company, dedicated to continuing the vision of the late actor, Leo Burmester and founded by his wife Lora Lee Ecobelli and actress/director, Peggity Price. Blue Horse Rep is an inclusive collage of professional actors, writers and musicians dedicated to the development and work shopping of new works, the performance of classics and the creation of outreach programs for people with special needs, seniors and children. Blue Horse Rep is strongly committed to our local citizens and will always strive to insure and support quality theatre in the Hudson Valley, Capital District and beyond.

Cocca Casting supports the entertainment community of the Capital Region, New York State and beyond. We established our company to work closely with clients and talent. We evaluate client's needs and talent requirements to match with artists' specific attributes and experience. Our clients consist of filmmakers, directors, stage producers, agents, television production, corporations, and other media services. We have developed an extensive database of adult and child actors, animals, cameramen, caterers, crew, dancers, directors, hair stylists, make-up artists, musicians, photographers, production assistants, vocalists, writers, along with an array of other talented artists. We also offer search services for clients needing locations. While connecting our talent with opportunities, we look forward to assisting them with the auditioning and hiring process. Since we truly want them to do their best, we provide support to further their goals and protect common interests.